Hi everyone --- while I am waiting for my camera to get repaired, I've been in design mode, trying to get ready for the 2009 holiday season. Here are the first grouping of Holiday Card Designs.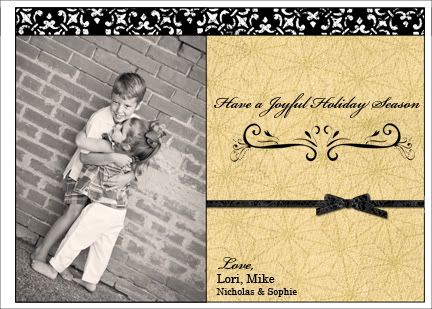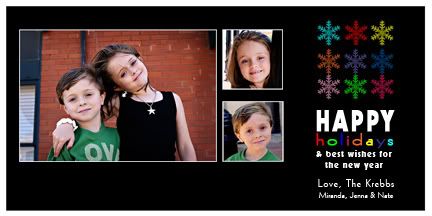 I will start taking sessions again after October 15 - so book early if you want to get your family portraits done in time for Christmas Cards to go out. I will stop taking sessions for Christmas Cards the weekend after Thanksgiving.
Right now my schedule allows for Thursday evenings, Friday evenings, Saturday & Sunday mornings and Saturday & Sunday evenings. Call me to schedule your time today.
More Holiday Card Designs are coming --- but this gives you a taste of what I will have. If you are out of state and want to use your own photo for the cards, just email it to me and I will edit and place it into the design and quote you for production and shipping.
Be Merry!